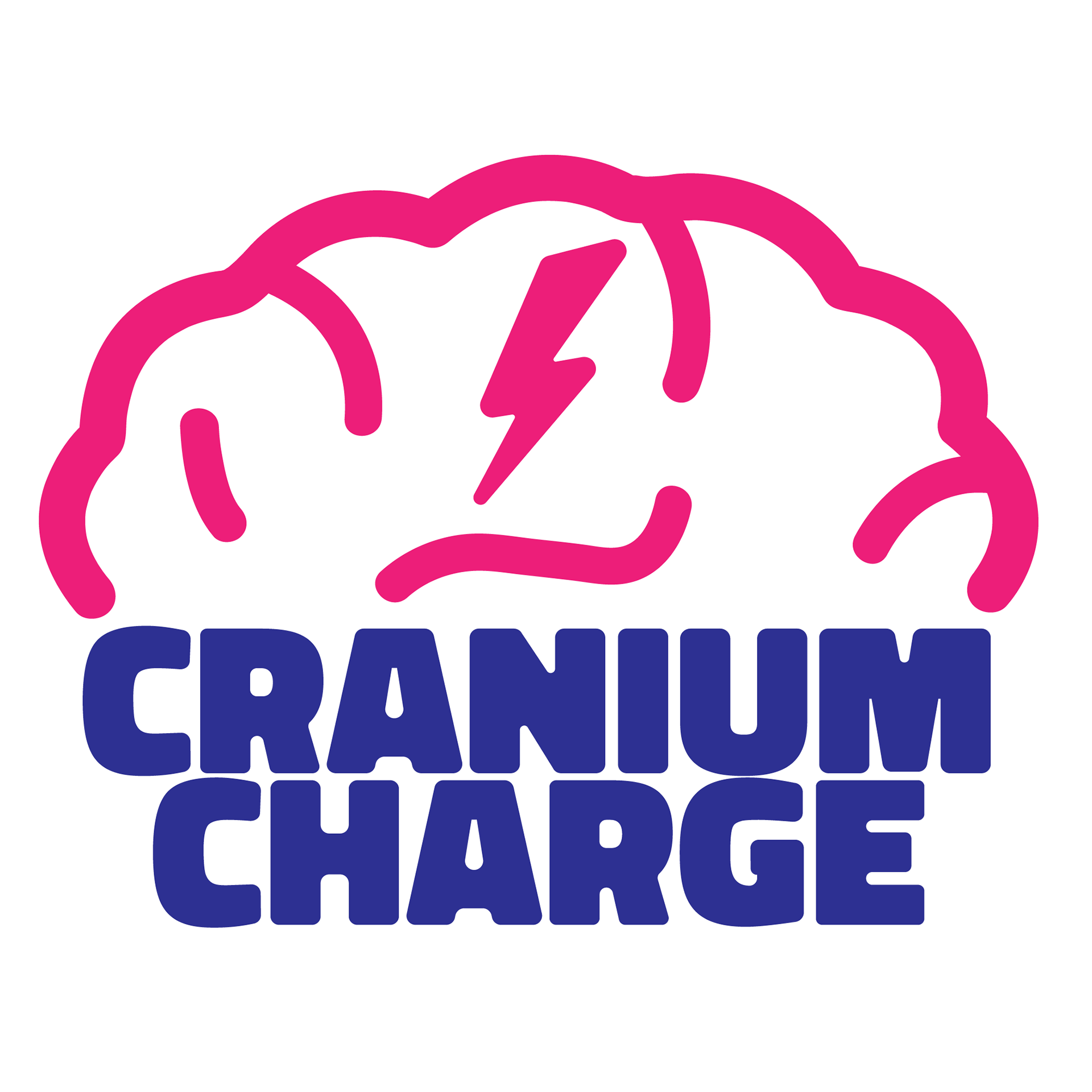 This was a package design based project that I did around a mind stimulant fruit snack. "Cranium Charge" is the name I went with as the idea of the snack is being able to provide its consumers with increased levels of concentration and energy once eaten. This was a series of three flavors, but I decided to primarily focus on displaying the "Raspberry" flavor here as I felt the color palette was the most appealing, and the design was the most successful. I show glimpses of my process with the initial, and final logo sketches, as well as pictures constructing the physical boxes. I took this project a bit further developing a motion graphic, an in-store product poster advertisement, and some merchandising mock-ups to help visualize the capability of being an actual brand. 
This was the first draft of the logo I had created for the brand. I was very adamant on implementing the lightning bolt, as with the name having "charge" in it as well as it being a stimulant snack. I felt as this logo would fit the brand if it didn't deal with mental stimulation. I wanted to incorporate the lightning bolt, but also tie the logo back to showing it deals with the mind. Something that visually represents the mind and energy stimulants. So, I went back to the drawing board to try and design a new logo that has the same modern, electric and yet simplistic look to it.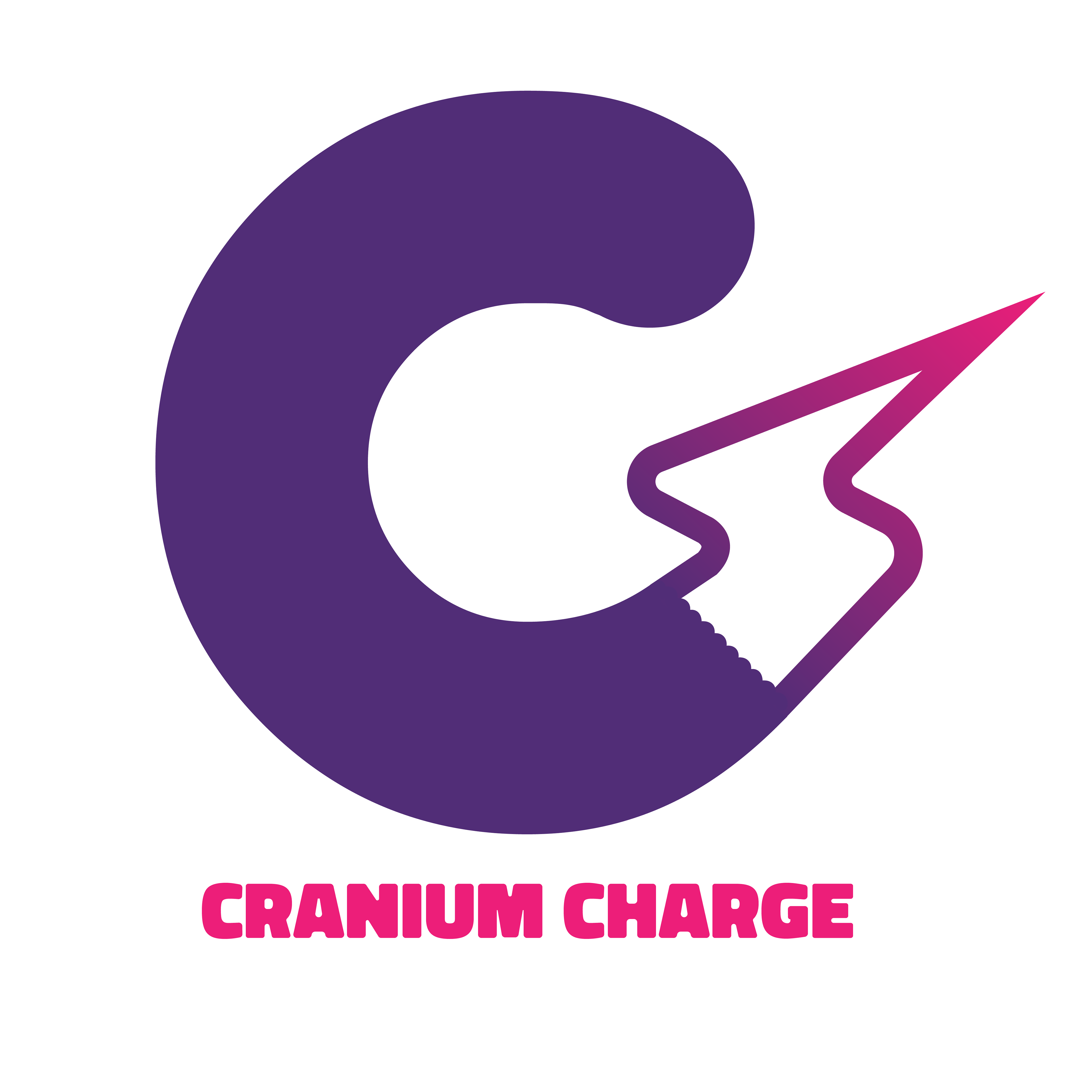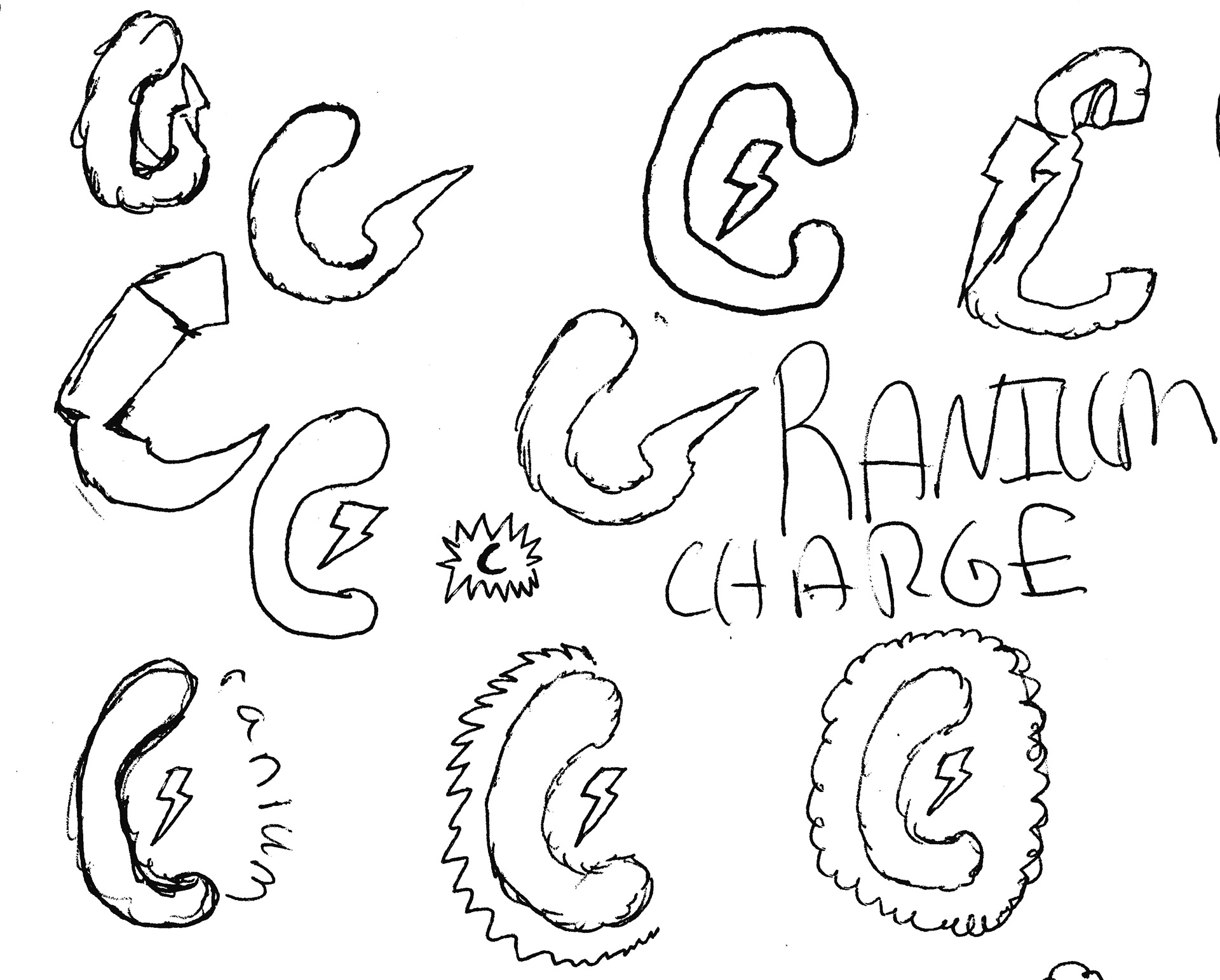 After sketching and getting feedback in critique, this was the finalized logo I came up with for the brand. I feel as this logo represents every aspect I was looking for. A modernistic feel, visually identifying the mind, the lightning bolt implication and a simplistic look as well as fitting the target audience of teens to mid twenty year olds. Adding in the brain visual I feel is what tied the logo together to make it work and the brand can be understood. The color palette for this logo is interchangeable depending on the flavor of the snack.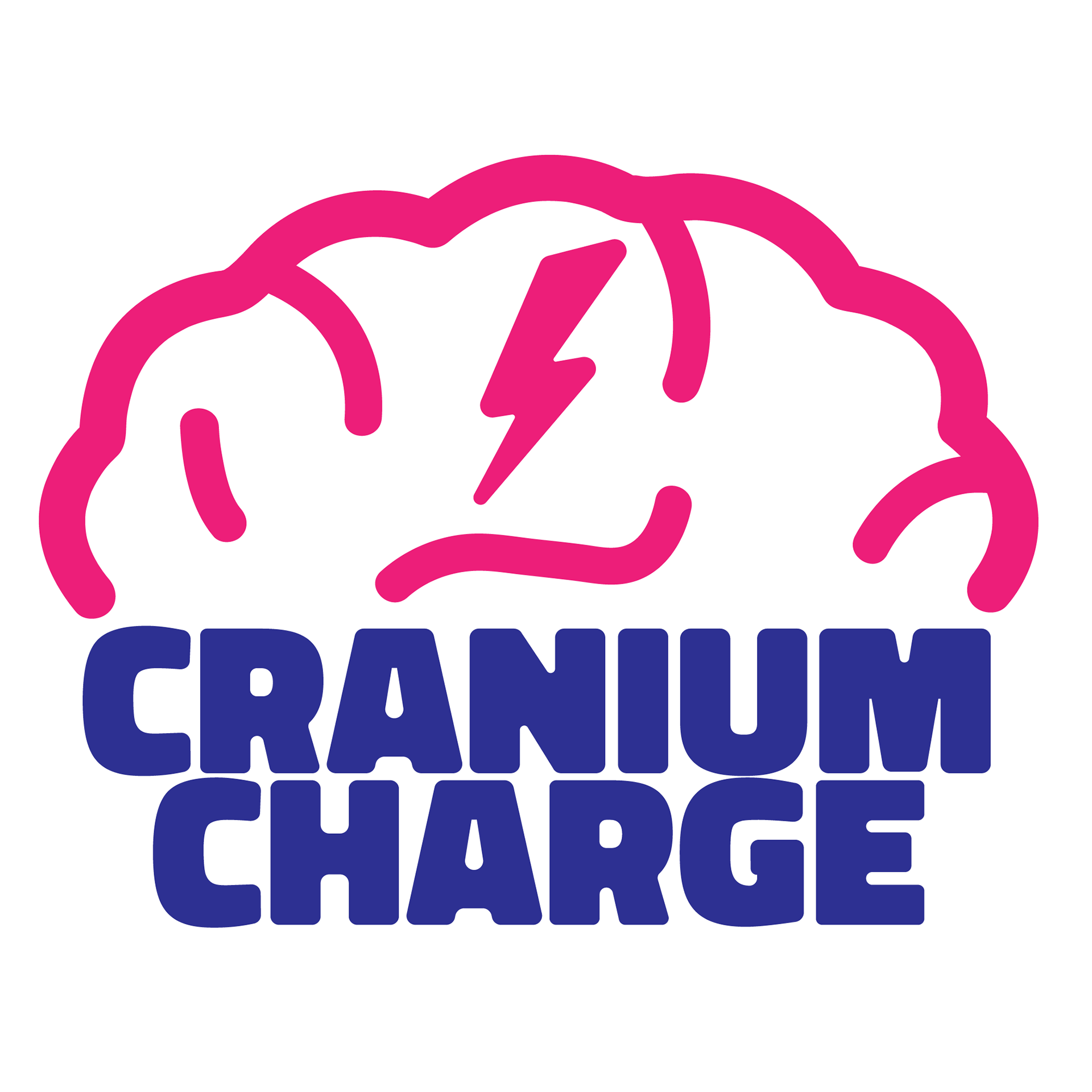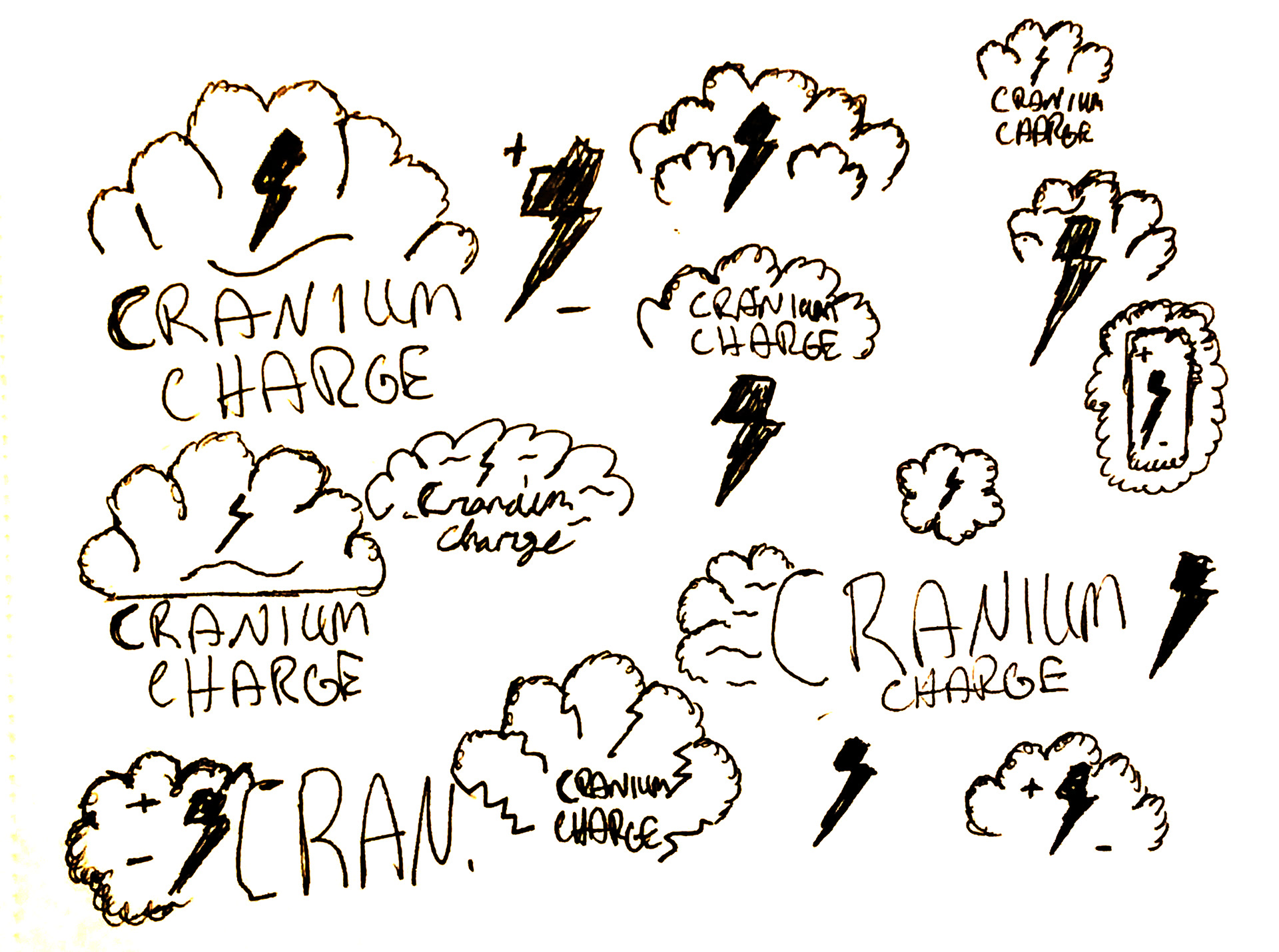 Box Packaging Construction Process: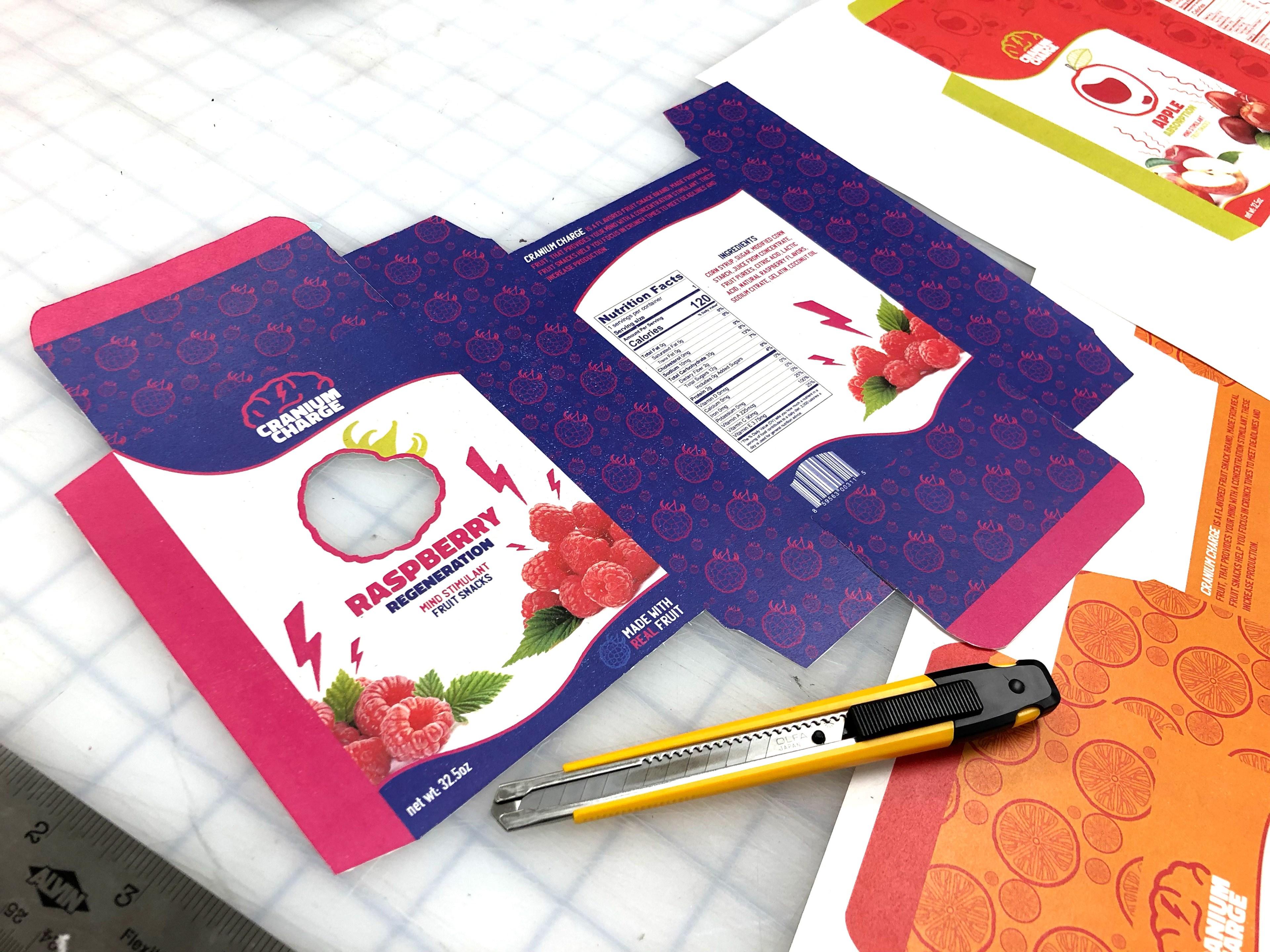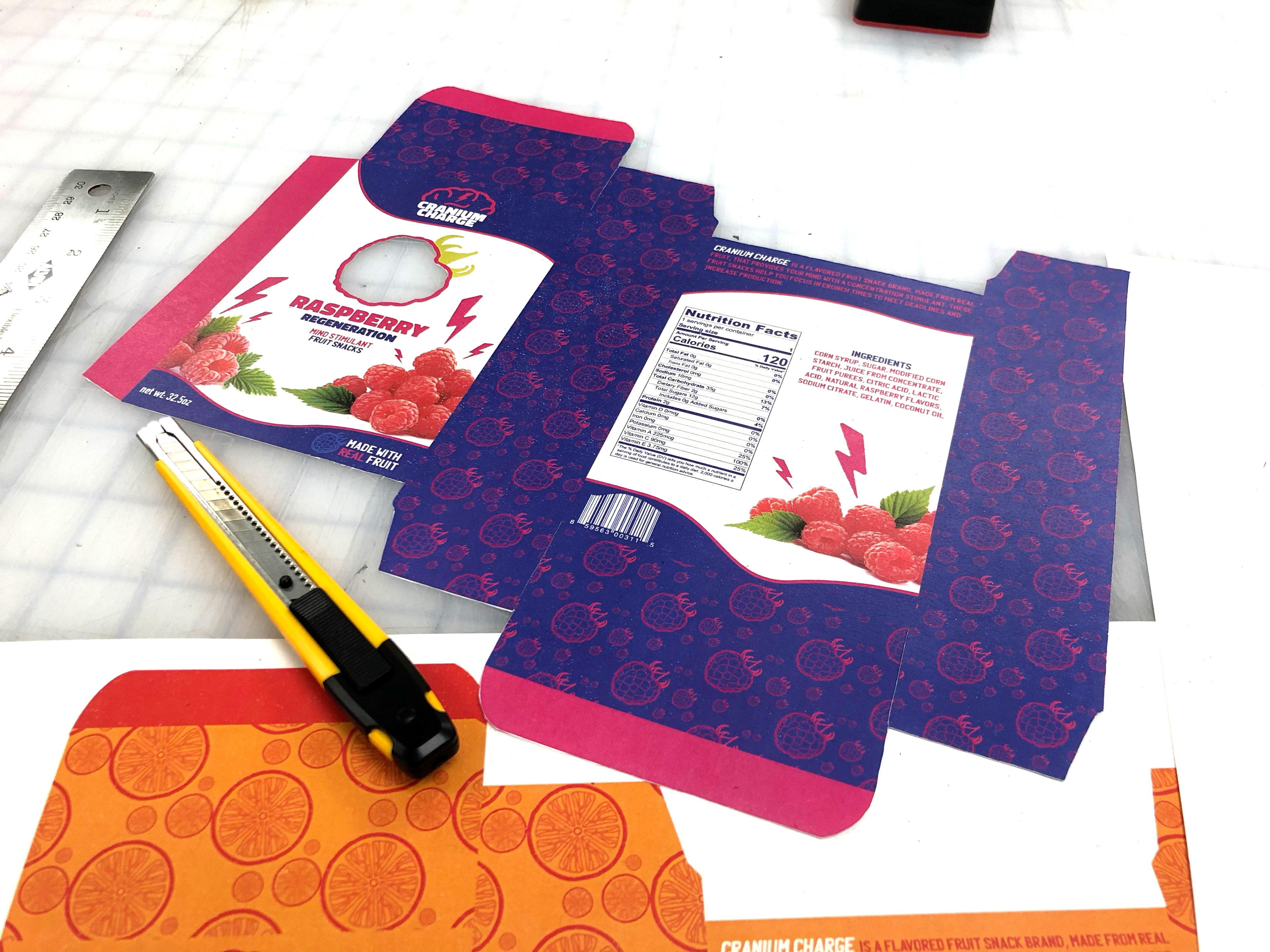 Raspberry Snack Packaging: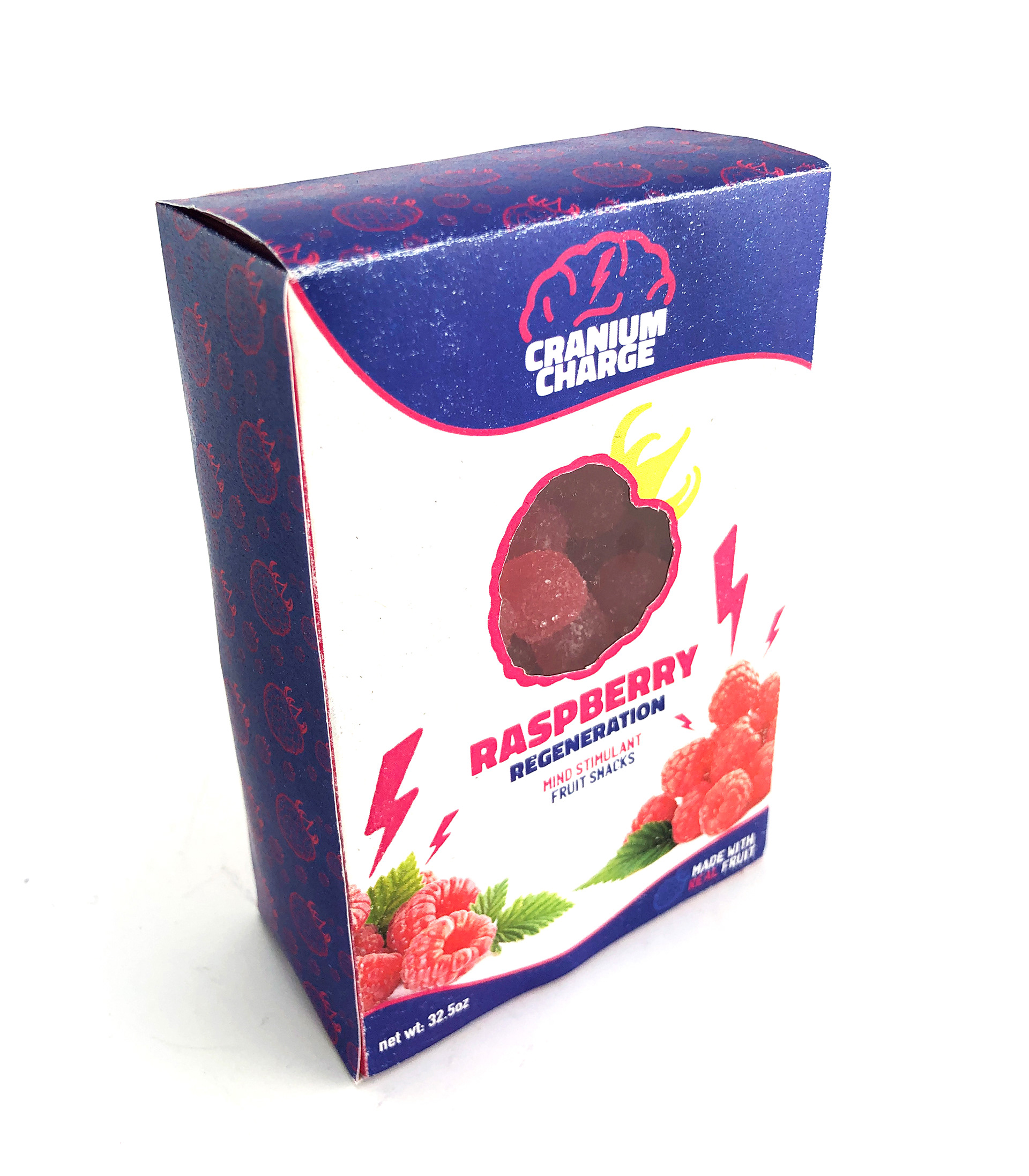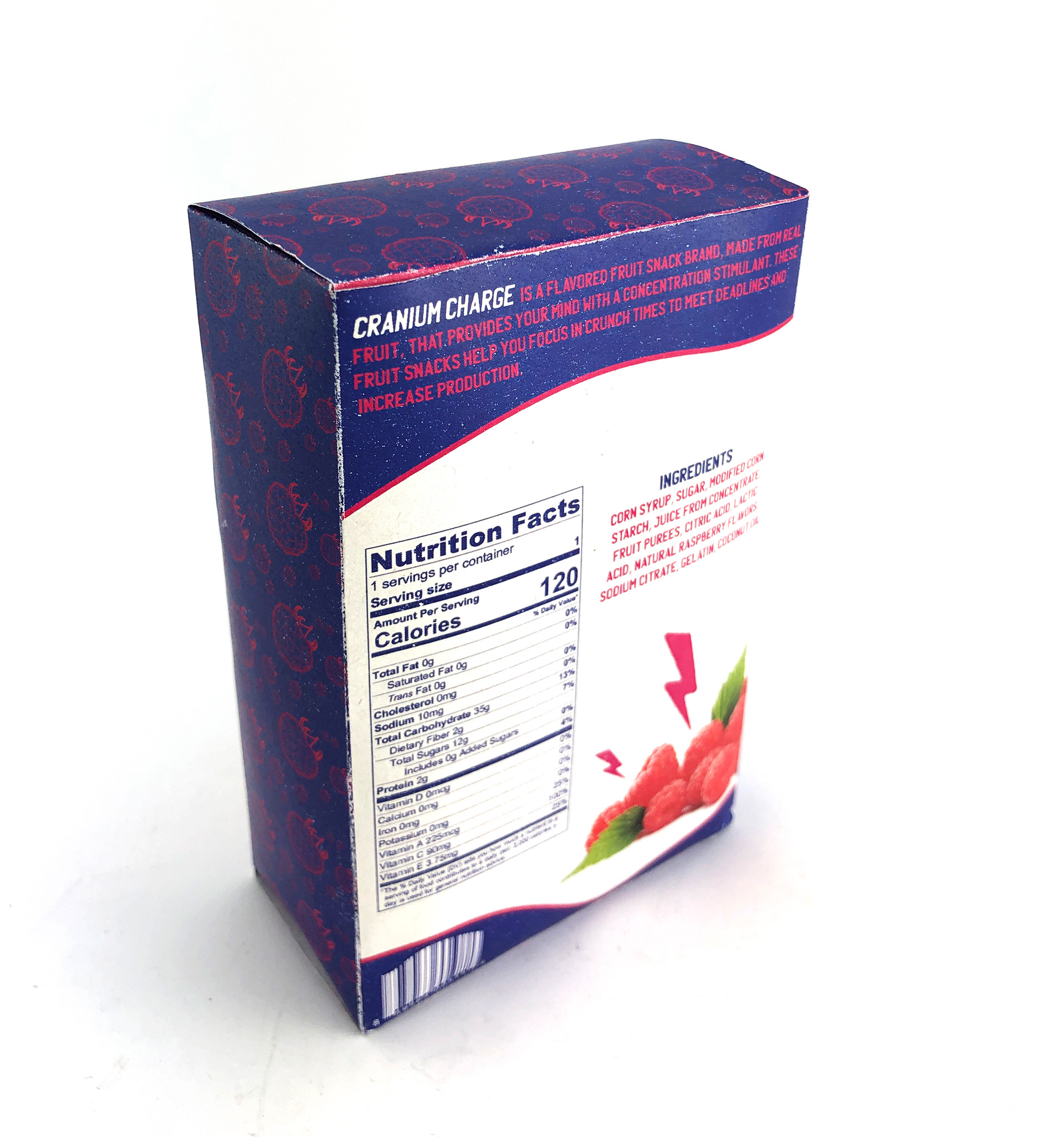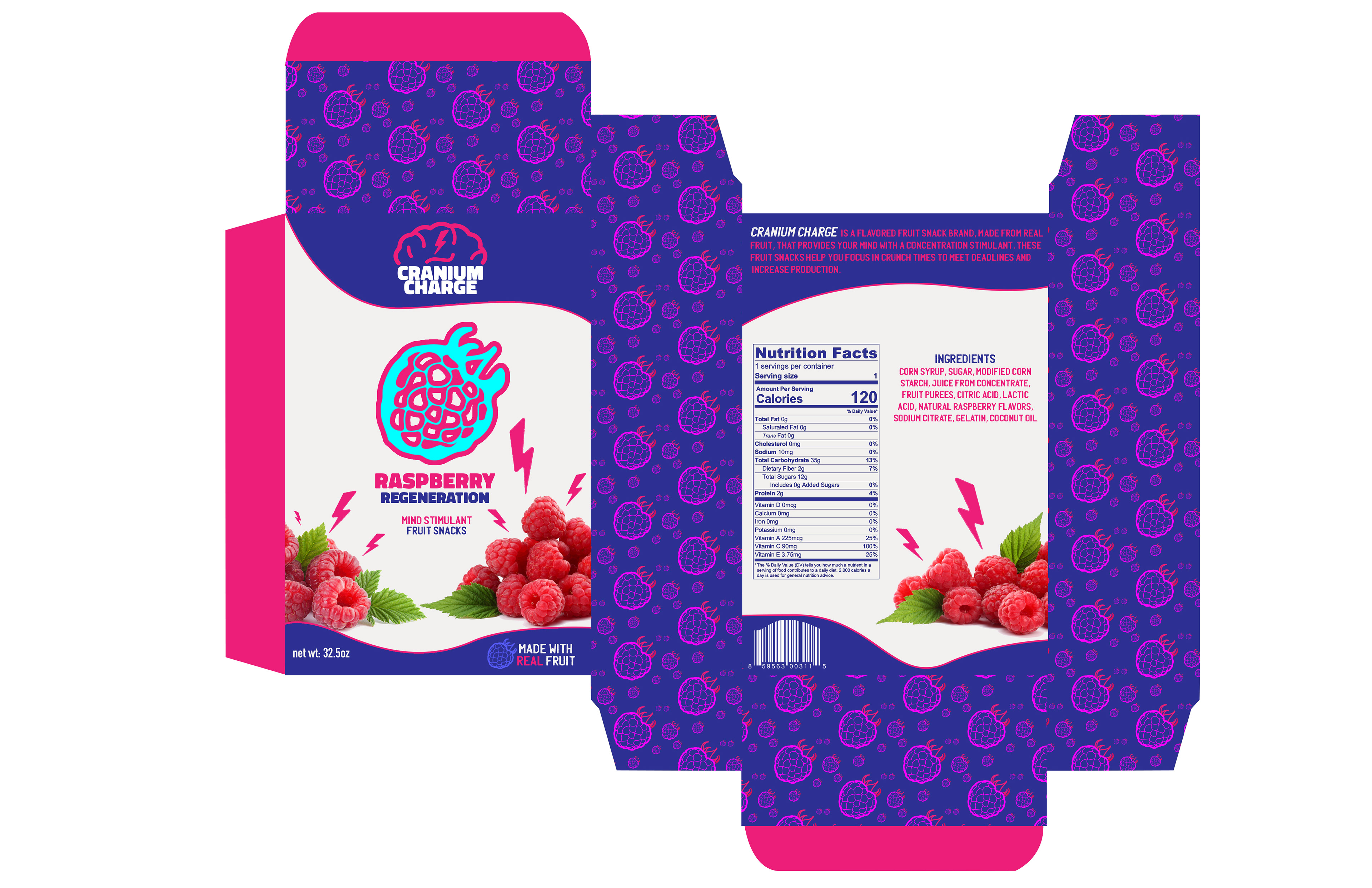 Raspberry Flavor Motion Graphic: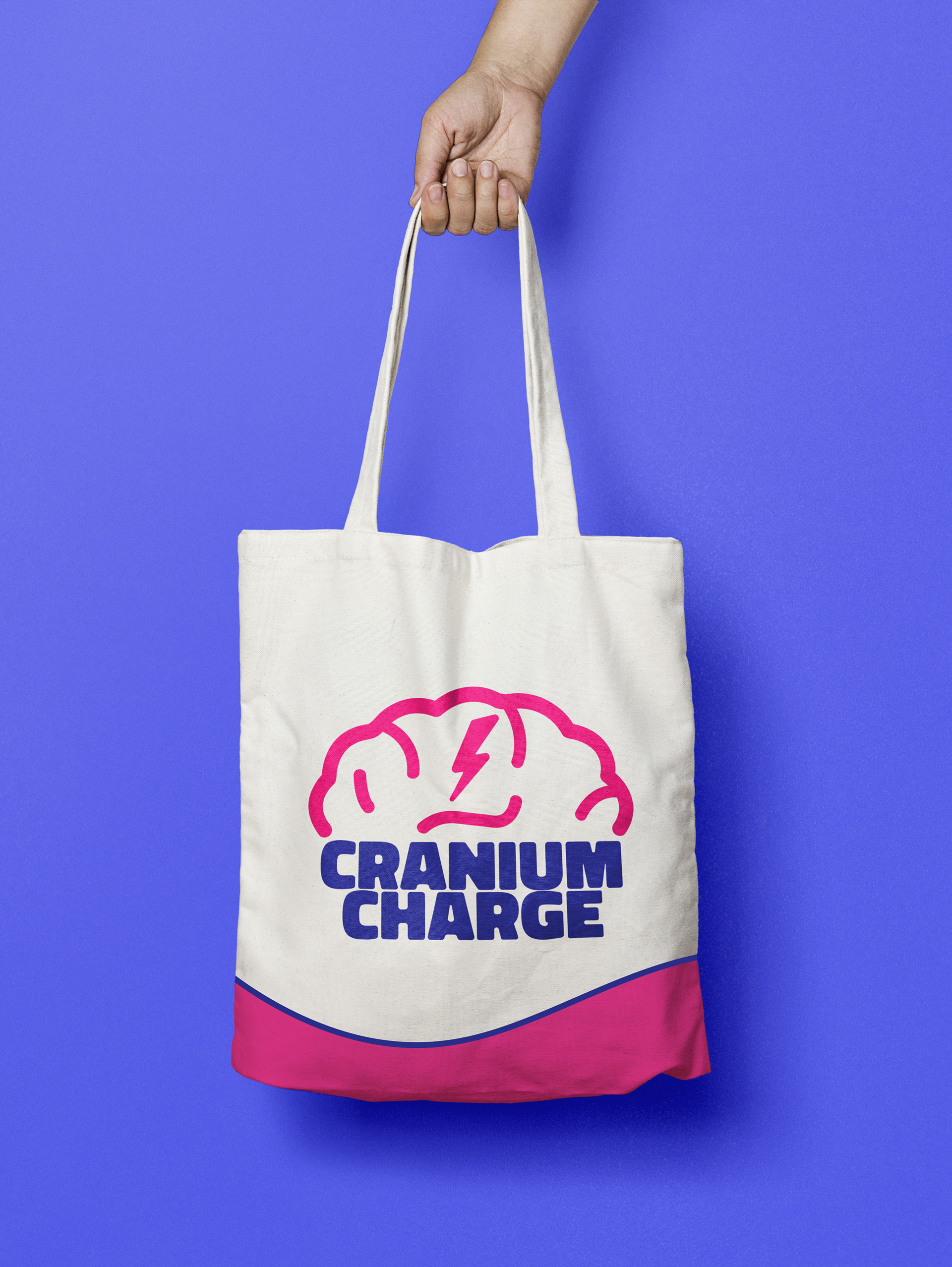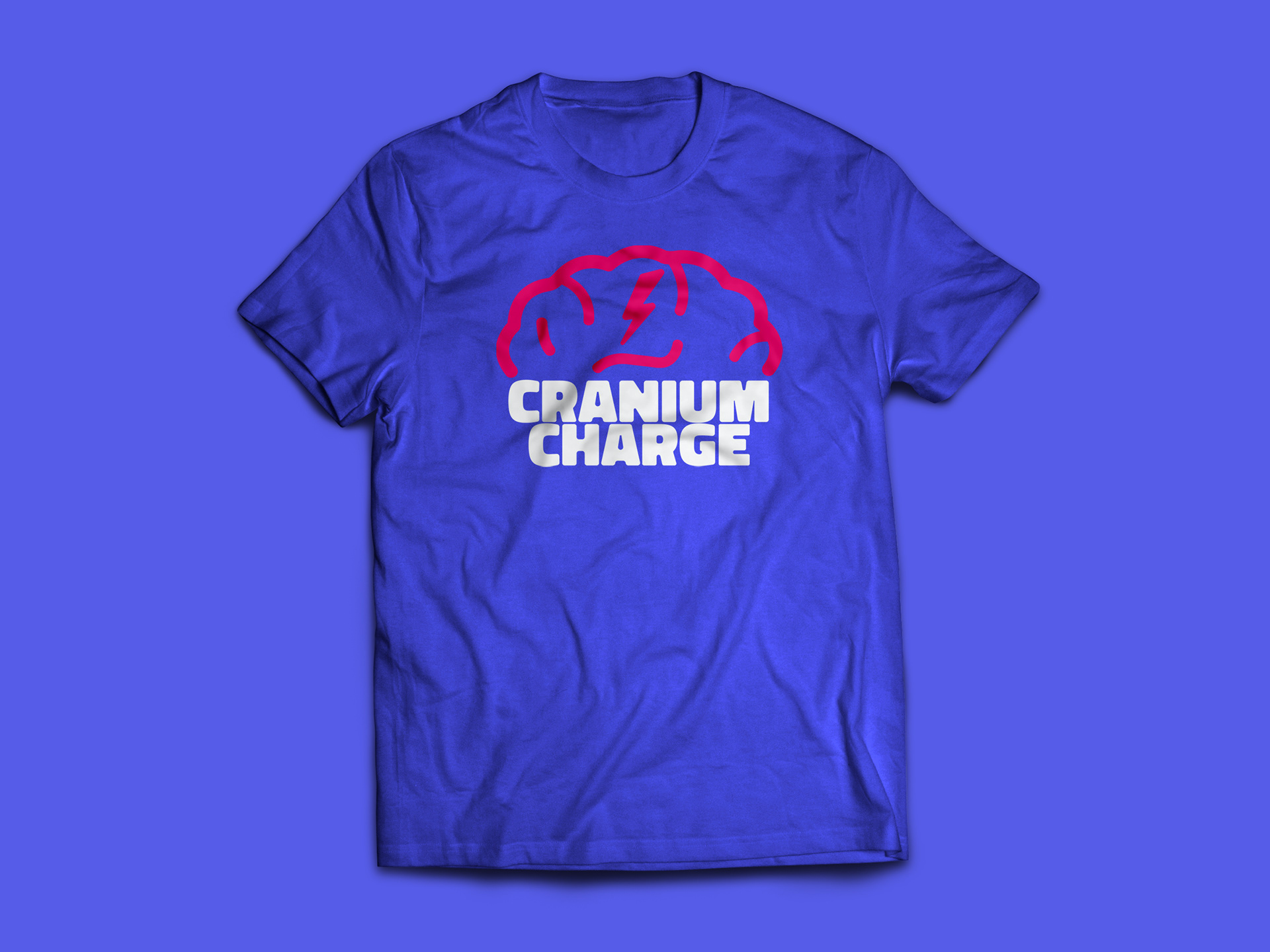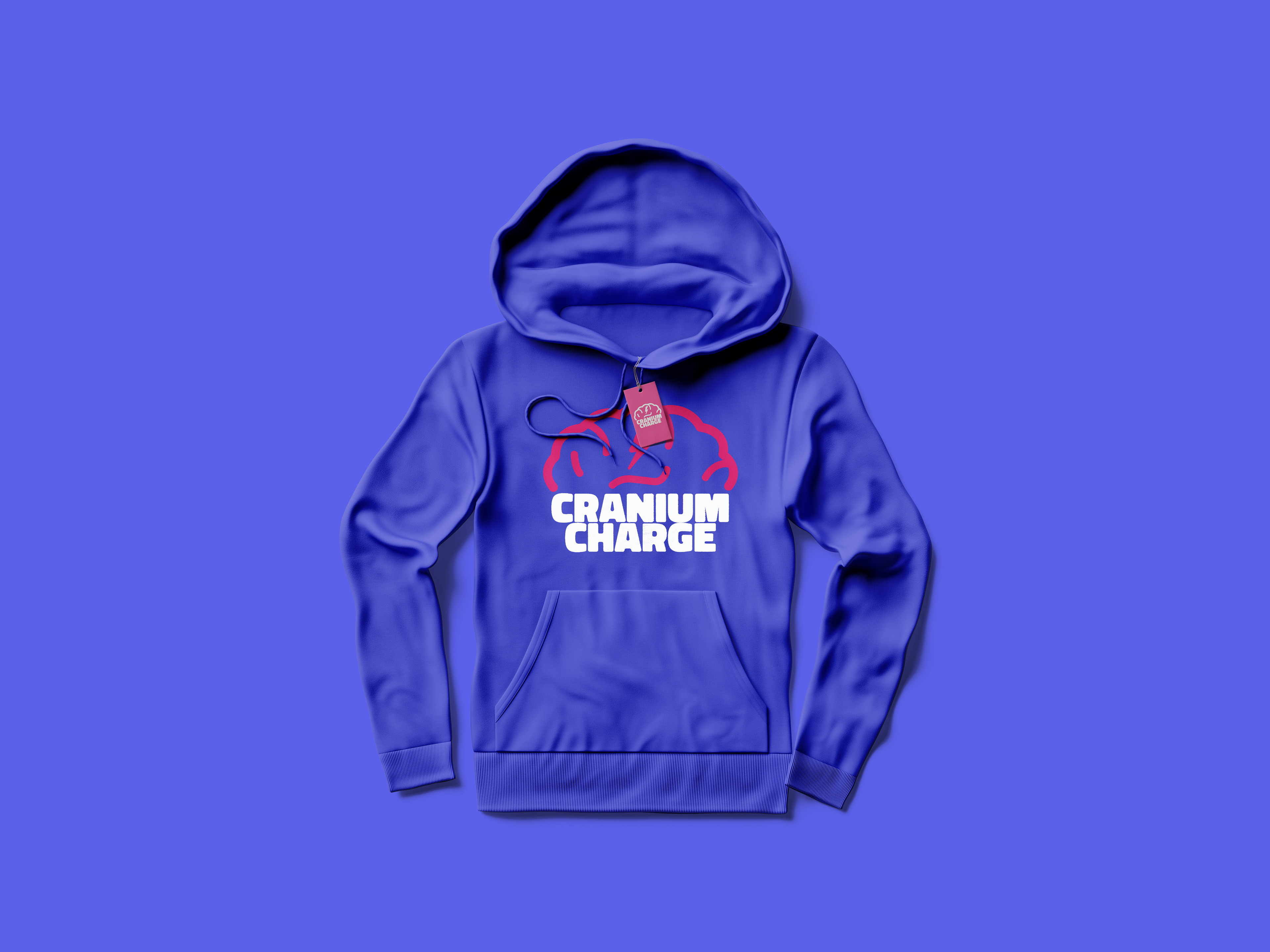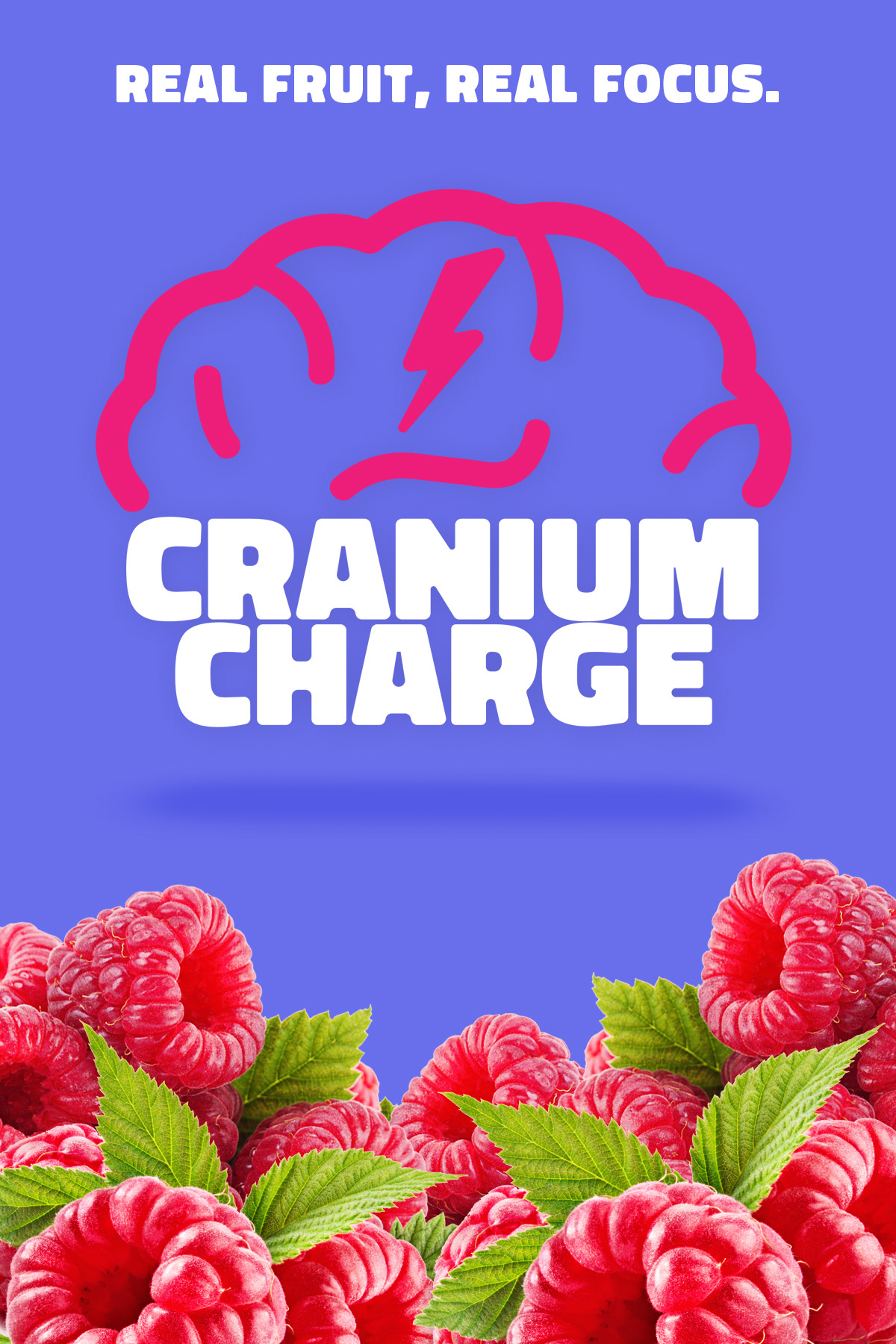 Storefront Visualization: