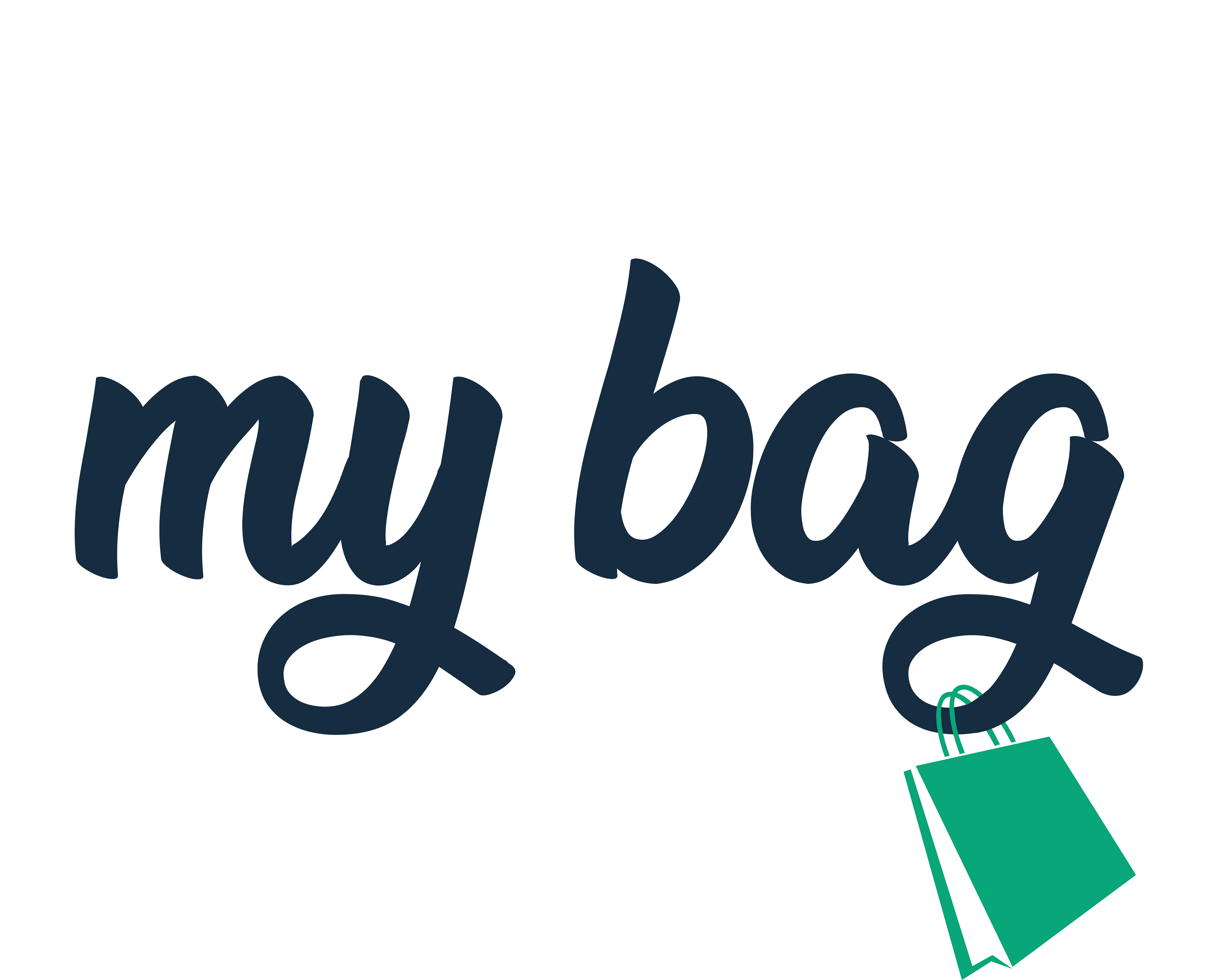 This was a project that I designed in my senior level Graphic Design class that was based around having the purpose of benefiting the environment, but also people on a level that benefits personal improvement when dealing with social interaction.

My Bag's mission and purpose are for their consumer to be able to do two things. One, to design a bag that they are able to re-use over and over for many daily tasks that one might do. And two, make the bag personalized with two-line statements about themselves as well as a personally designed and colored pattern beneath. What this does is benefit areas in the world and in life that My Bag wants to see improve. Those areas would be pollution, un-used plastic waste, lost luggage or belongings, anti-social personalities, and overall giving the opportunity to bring people together but at the same time improve the quality of the earth and the use of materials. The consumer is able to go to mybag.com and personally design and create their bag by stating two factual statements about themselves, as well as the option of designing a pattern that they feel best represents them. The bags are made from recycled water bottles and are able to be shipped right to the consumer's house once purchased. With this bag being able to be used for many different things this would cut down on the use and need of plastic bags at the grocery store, and other bags that people may have that are used from plastic materials. Also, having the two statements about the bag owner displayed on the bag helps with immediate bag identification as to whom the owner is, and also the ability to easily spark up a conversation with someone else. So many people go out in society and just do the task that they went to do having little to no interaction with others. One person might be in line at the grocery store and read a fact about someone on their bag that they might relate to that sparks a conversation between the two. Or, maybe they simply just like the pattern that was designed by the bag owner that is displayed at the bottom of their bag. The brand's motto is "Be you, be your bag". Sometimes throwing in another statement to start off with, for example, "Be resourceful, be you, be your bag". These motto's are used and seen all across the brands advertising. They help tie back to the brands mission and purpose. The idea and purpose behind this bag could lead to so many life-changing and positive outcomes to many people's lives and careers, as well as improve the environmental health of our planet. 
MyBag's Mission Promotional Video:
Social Media Advertising: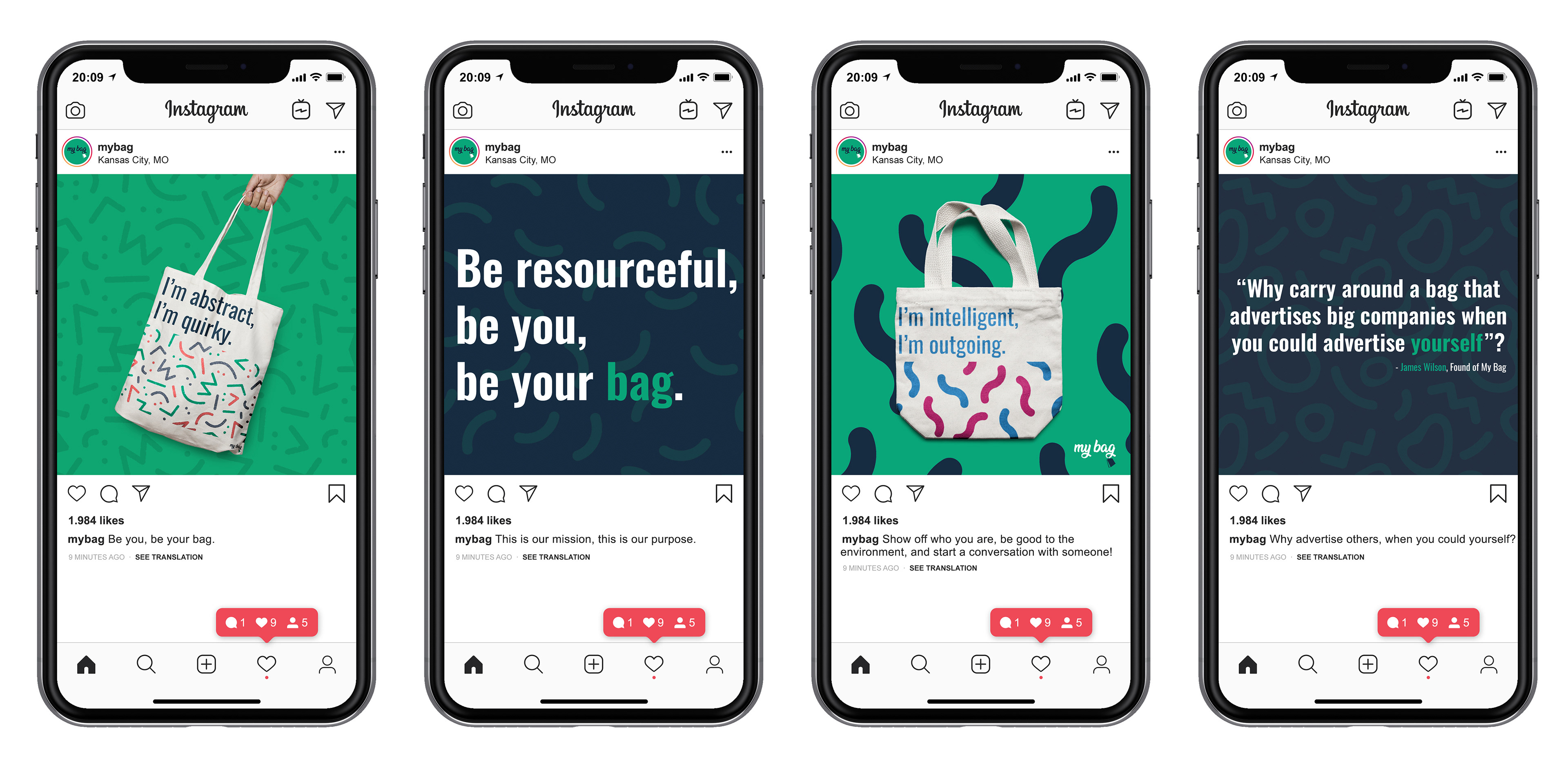 Poster and Billboard Advertising: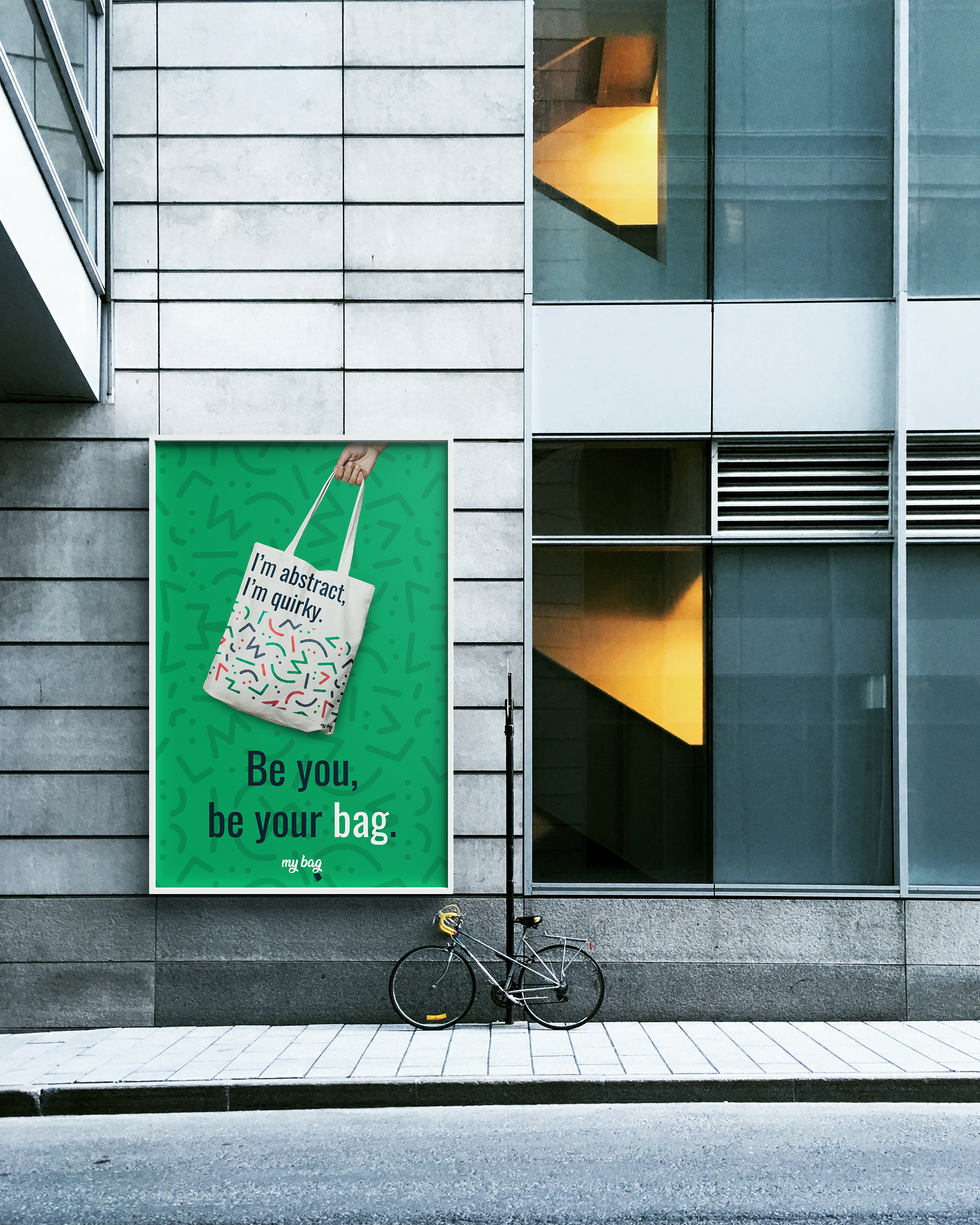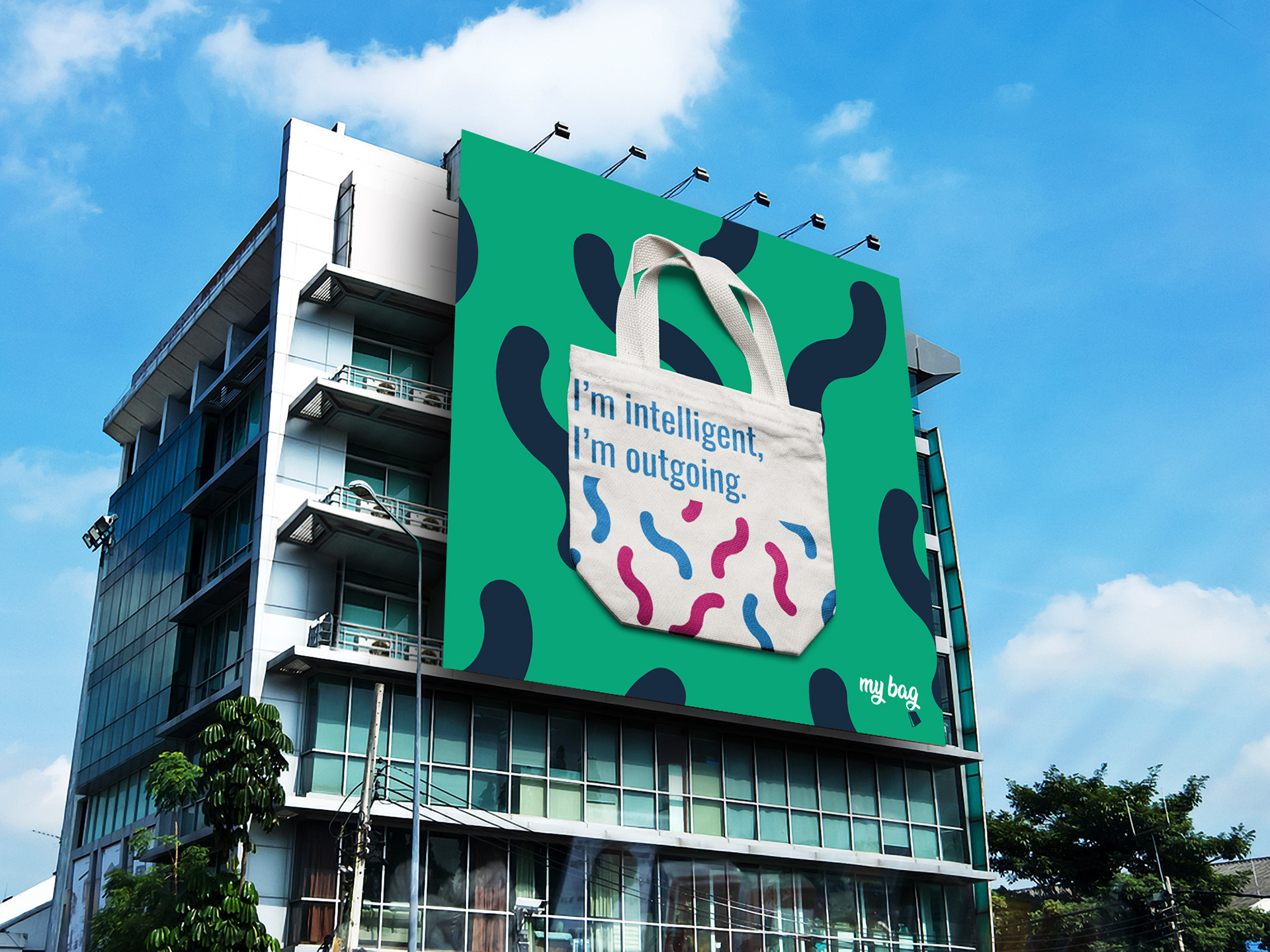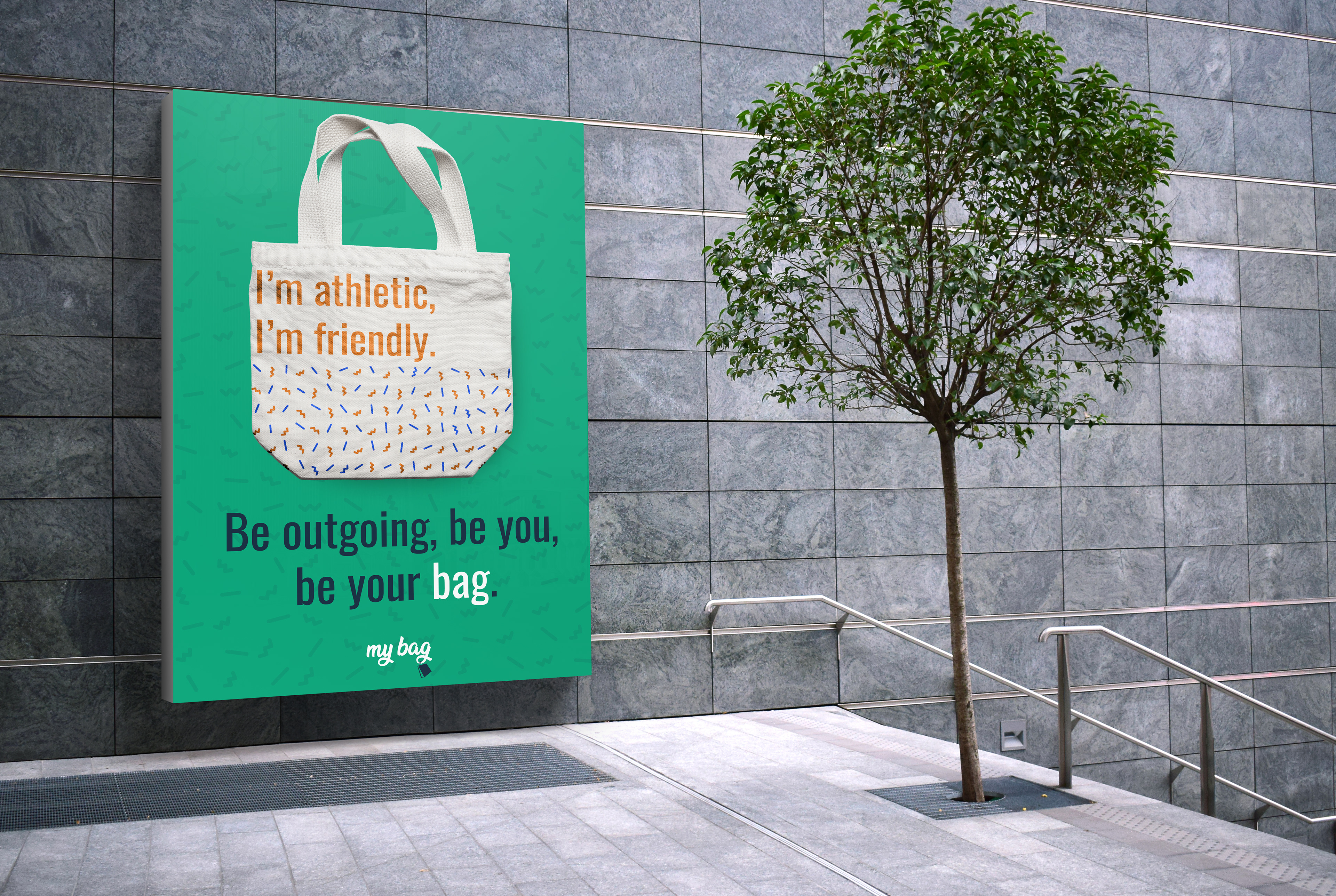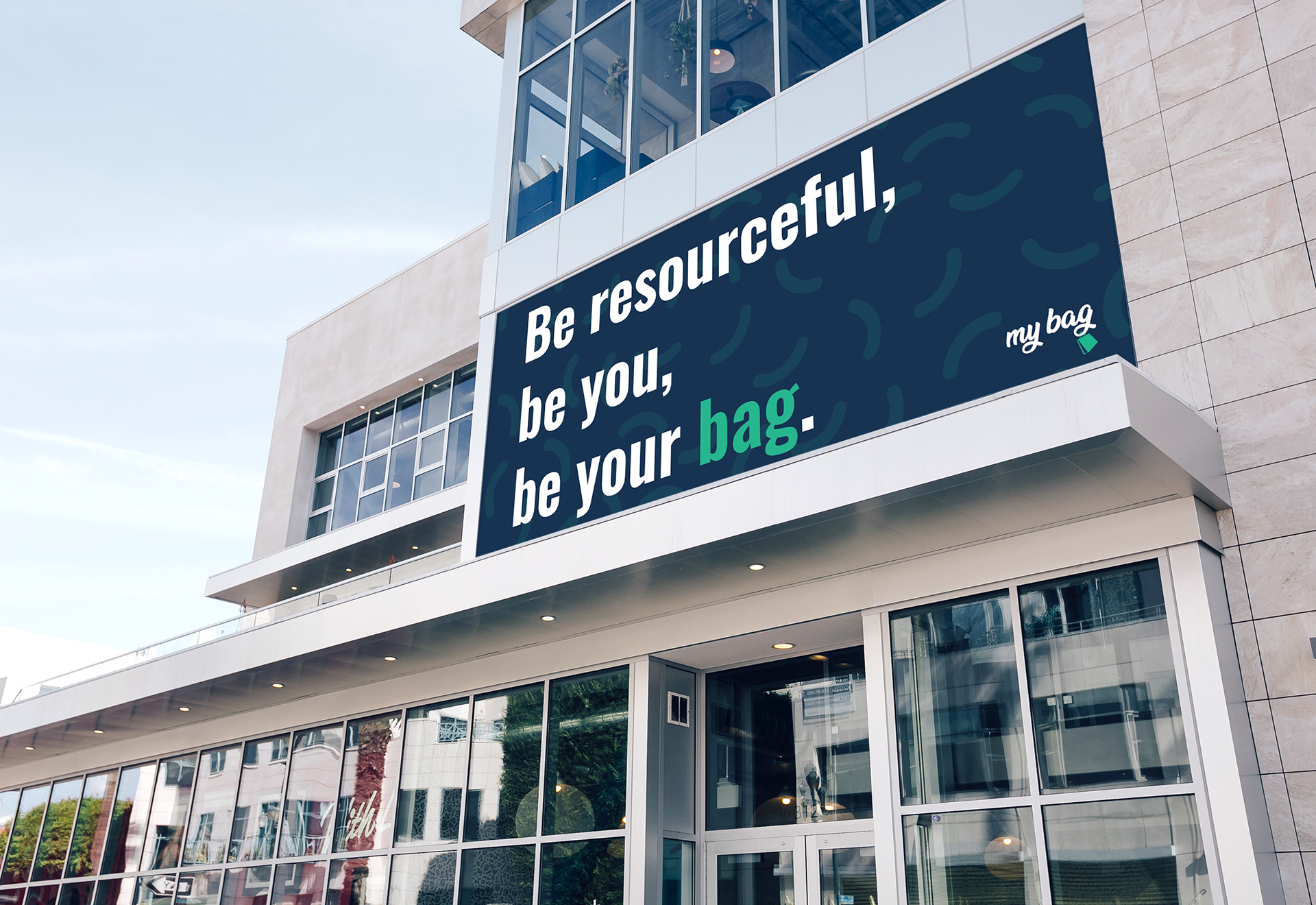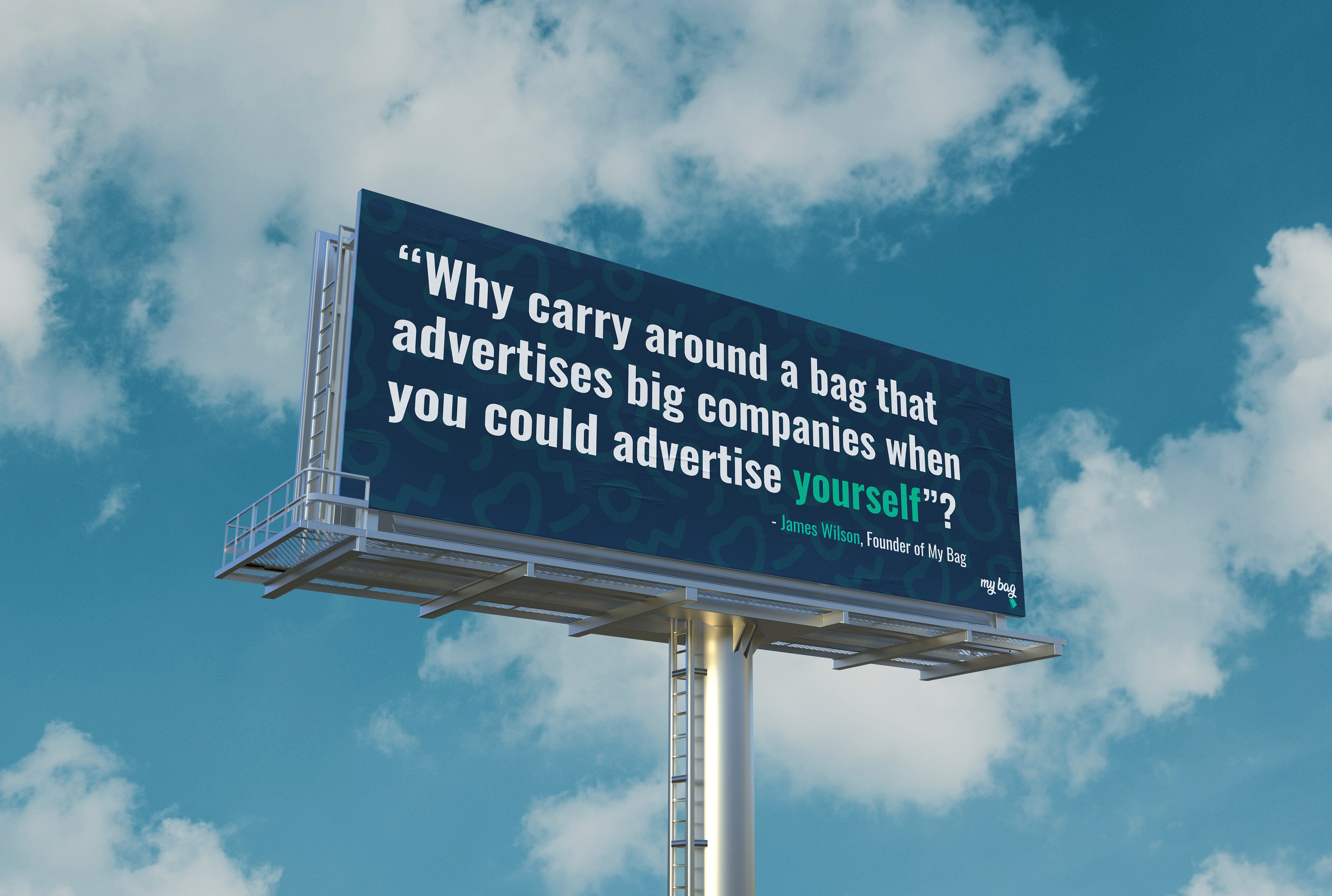 Some of the patterns used throughout this project were designed by Evgeniya & Dominic Righini.